<![CDATA[Change is difficult. Whether for a person, an organization or a people. We see that clearly in this week's Torah portion, Beha'alotcha. The narrative picks up about a year after the exodus from Egypt with the Israelites still encamped at Sinai. Here they have experienced the revelation, accepted God's laws, and built the Tabernacle. God's presence is at the spiritual and physical center of their encampment. Life is pretty good. But then comes change. They get the signal to pack up the camp and march off. Just three days into their journey, there is a crisis of confidence among the people and then the leadership. The people complain bitterly and Moses laments his role as leader. Everything goes downhill quickly. In the end, what should have been a short trip to the Promised Land becomes 40 years of wandering in the desert. Leading change is difficult. It was easier to take the Israelites out of slavery than slavery out of the Israelites. There is a famous leadership quote that may come from this very story, "people prefer the desert they know to the promise of an oasis." What does it take to lead a change effort? It requires a compelling reason to change, a vision of the destination, constant communication, and committed leadership that takes responsibility for the effort and is vigilant in staying the course. Almost four years ago, our board leadership set a new direction that is focused on outreach and engagement. Our goal has been to connect to more members of our Jewish community with new initiatives in four areas: First, through what we call "low-barrier" activities that provide opportunities to engage in Jewish discovery;  second by offering programs outside of our building; third by providing best-in-class programs for families with young children and finally, by strengthening connections to Israel. We knew that setting this new direction would require major changes in our programming, staffing and funding. In particular, we knew that a capital campaign would be required to create an attractive facility to support this engagement objective. As planning for the campaign took shape, it wasn't clear that we would get to where we are today. As we tested the waters, initial reactions were not always encouraging. From my personal perspective, I clearly remember feeling nervous about my lack of experience in both fundraising for a capital campaign and planning a major facility renovation. In both group and individual meetings with key supporters we made our case and painted a vision for what a state-of-the-art JCC could mean in our community. We listened, we communicated and we expanded the leadership circle. When momentum waned, our leadership team stayed the course and provided encouragement. And, so, here we are having raised a little over $10 million towards a goal of $12 plus million to transform our building, our programs and our financial position. We have come a great distance, but we have not yet reached our Promised Land. There is at least $2 million to be raised and renovations to be started and completed. It will take the support of our broad community to accomplish that. Renovating our building is a major step toward the change we envision. When this room and the rest of the building is complete, our work must continue. We are a very vibrant place today. But, the generational and attitudinal shift away from religious practice and belonging continues. Our Jewish identity is but one layer of identity for the vast majority of American Jews, and for better or worse, we often view our Jewish choices from the "have it your way" consumer perspective. As an organization, we have to keep pace and even get ahead of the curve in understanding the interests of our Jewish community. Earlier this year we received a gift to help us do just that. The Federation funded a survey of the Greater Washington Jewish Community. Its goal was to take the pulse of our community so that our Jewish organizations can better understand our collective attitudes, views, wants and desires. Here are 3 things that we learned about the attitudes of our Jewish community in the Maryland suburbs:
First, being Jewish is seen as important – in fact 67% say it is "very" important. On the other hand, only 37% say "doing Jewish" – which means taking part in activities in the Jewish community – is very important. That is quite a mismatch and troublesome for those of us in the "doing" business.
Second, personal connections to Israel vary greatly. 45% feel extremely or very connected to Israel. About one-third feel somewhat connected.
Third, and of course my favorite, 90% reported favorable views of the JCC.
When it comes to doing Jewish, here's what we learned:
Community service, social programs and cultural activities are the most appealing.
Keeping "a Jewish Connection" is viewed as the most important reason to participate in Jewish programs and activities in the community.
Our challenge as a 100+ year old institution is to be nimble and flexible enough to change in ways that meet the interests and needs of the millennials and future generations, while still serving those of us who are a little older. Winston Churchill said "to improve is to change; to be perfect is to change often." We want to strive for perfection. As we move forward we need to constantly create and innovate; to take chances on new programs in order to see what works. In doing so, we can leverage the favorable views of the JCC to welcome our community to participate with us in the social, cultural, and community service activities that are desired. We can create more opportunities to participate in ways that are individually meaningful. And, we can continue to partner with local synagogues to create more connection points to Jewish life. Oddly enough, I think that we have to facilitate the opportunity to "do Jewish" without branding it as "doing Jewish." Right now, I still have more questions than answers. But, I am confident that we have the intellectual capacity and commitment on our board and staff to identify how best to reach out and engage more members of our community. That is the big hairy audacious goal that has driven our direction and resulting capital campaign. Our destination is an up-to-date building that is a vibrant, welcoming home-away-from-home, where our community comes together for culture, education, celebration, wellness and friendship. It is also being a hub for program outreach that connects people where they live so they can still participate in programs and make the friendships that build community.  Going forward, I expect that our only constant will be change. But, life is about change and as our campaign slogan states – We're Here for Life.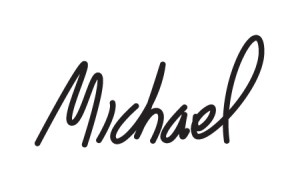 ]]>