<![CDATA[
Stock Gifts
Stocks or other investments held for more than one year that have grown in value can provide a substantial gift to the Bender JCC at a low net cost to you. The full value of your appreciated asset is deductible to the fullest extent allowed by law. Contact
atennen@benderjccgw.org
to begin exploring this donation option today.
Endowments
By establishing an endowment fund you are assuring the future financial stability of the Bender JCC. Once an endowment fund reaches a minimum of $5,000, the fund will be formally established.
Click here to learn more about endowments and to see a full list of our current endowments.
In-Kind Donations
The Bender JCC appreciates and values in-kind donations of new or like-new goods that we can use in operating the Center. As our needs vary, we cannot always accept in-kind items. If you wish to inquire about making such a donation, please contact us at (301) 348-3815 or at 
atennen@benderjccgw.org.
In accordance with IRS regulations, the Center will substantiate your gift in a thank you letter while you will need to determine the value. Your donation saves the Center funds which we are able to apply directly to support programs and services to benefit those we serve.
Community Investment Tax Credit (CITC)
Businesses and individuals that donate to the JCC of Greater Washington's Early Identification and Intervention program can earn tax credits equal to 50% of the value of their money, goods or real property contribution. For more information, please contact Adam Tennen at 301.348.3815.
Workplace Giving
Your tax-deductible United Way or Combined Federal Campaign (CFC) workplace gift helps the Bender JCC commit to ongoing programs and services and meet the needs of our community.  If you select the Bender JCC as the recipient of your workplace giving dollars, please use the following donation codes:
United Way #8126 CFC #50304
Participant in the World Bank Community Connections Campaign
Employee Matching Gifts
Does your employer offer a matching gift? Check with your human resources office to find out. Please review your corporation's matching gift guidelines before applying for a matching gift.
THREE EASY WAYS TO GIVE
:
Click here
; Contact Katya Pidgurskaya at 301.348.3855 to provide a credit card number; Or mail a check to the Bender JCC of Greater Washington, 6125 Montrose Road, Rockville, MD 20852, Attention: Katya Pidgurskaya.
The Bender JCC is a non-sectarian 501(c)(3) non-profit organization (TIN 53-0205921) providing programs and services for all in our community. Your contribution is tax-deductible to the extent allowed by law.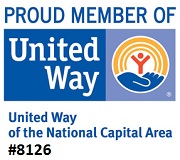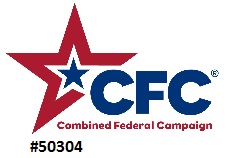 ]]>