<![CDATA[
Venues Rentals
The Bender JCC offers an array of reasonably priced, welcoming rental spaces ideal for parties, conferences and meetings, the cultural arts, overnights, Bar and Bat Mitzvahs, and much more. Our event staff has decades of experience in planning and producing virtually every kind of event. Whether you're hosting a book club meeting in a single classroom or a large, multi-room event, our staff can help you create a memorable event that makes the most of your time and money. Our venues include:
Flagship Venues
The Kreeger Auditorium
The Rosensweig Social Hall
The Wasserman Gymnasium
The Goldman Art Gallery
The Teen Center
Classroom Spaces
Large and small classrooms
Athletic and Fitness Facilities
Ball Fields
Group Exercise
Dance Studios
We even rent on Friday and Saturday nights. Interested in renting a space at the Bender JCC for your next event? Contact Ellen Kraft at: 301-348-3840 or
ekraft@benderjccgw.org
. Interested in renting space in the Kreeger Auditorium, please contact Noel Kendall at 301-348-3774 or
nkendall@benderjccgw.org
.
Birthday Parties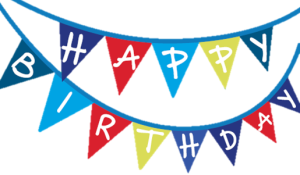 Bender JCC Birthday Parties are the perfect way to celebrate your child's special day! From the set-up of your private party room to packing your car with presents – and everything in between – our dedicated staff is here to make your child's birthday a day to remember! For more information please email
birthdayparties@benderjccgw.org
.
Themes & Rates
]]>